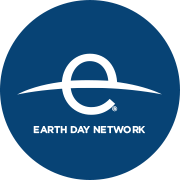 It's almost Earth Day!
All over the world, hundreds of thousands of events are beginning. From Washington DC where Earth Day Network will stand up for climate and March for Science on the National Mall, to Italy where over 50 cities and towns will present gigantic gatherings to celebrate the Earth, to India where our office there is planting trees, educating youth on clean energy and nature stewardship and presenting a huge Earth Day 2017 Concert Live in Deshapriya Park, to Tokyo where one of the biggest Earth Day events is beginning in Yoyogi Park – all over the planet, people are getting ready.
When people ask why we're organizing day in and day out, we say it's because the planet depends on it.
Growing out of the first Earth Day in 1970, Earth Day Network is the world's largest recruiter to the environmental movement, working with more than 50,000 partners in nearly 195 countries to build environmental democracy.
We need your voice to add to our movement and your support to keep us strong.
The Earth Day Network Team