THE CHALLENGE
Getting out the message via grassroots radio/podcasts to promote actions to protect the land, water, and air for future generations to come. We must do everything in our power to fight for Mother Earth!
"The more clearly we focus our attention on the wonders and realities of the universe
about us, the less taste we shall have for destruction."
– Rachel Carson
It is a crucial moment in history when it is more essential than ever that we all come together to fight injustice, and move to be change agents for peace, understanding and respect for one another and the Earth. This is a test of what humanity will do to persevere and preserve the diversity and beauty which surrounds us daily.
CHANGE AGENTS ADDRESSING THE CHALLENGE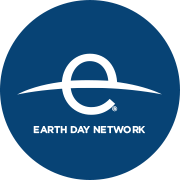 Earth Day Network
Building the world's largest environmental movement.

We work with world leaders and strategic partners who take a no-nonsense attitude toward making global change.