"WE ARE ONLY AS STRONG AS WE ARE UNITED, AS WEAK AS WE ARE DIVIDED." -J.K. Rowling
The Challenge
The challenge is to bring society back together, heal the divisions and try to create a fairer, more caring society.
The rise of extremism, individualism and the increasing insecurity of the supposedly civilized world we live in have led me to seek out and engage in projects which encourage communication and innovation. Many of us just want the same thing at the end of the day, but we don't always know how other people feel and are too shy about sharing our ideals. Well, it's time we did share!
Change Agents Addressing the Challenge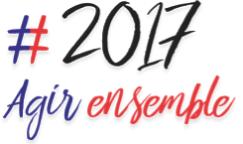 Agir Ensemble is a collaborative platform to encourage all who share their vision of a fair society which excludes no one, created in preparation for the Presidential and General Elections which take place in France this year. It is open to everyone, especially those marginalized by society as it is, to contribute ideas and solutions for a new vision of society. They are particularly concerned about the economic pressures that influence so many of the decisions and are keen to make sure that money is not an obstacle to or a negative influence on the projects. 2017agirensemble.fr/
Created in 2007, Pierre Rabhi and the Colibris have been working for an ecological and humane society. The aims are to inspire, unite and support people across the country and the world to aim for individual and collective transition to a vision. The name for the movement was inspired by the Native American legend of the Hummingbird bringing his contribution, however small, to the collective effort to put out a forest fire.
Faced with the obsession with permanent, relentless growth, increased mechanisation and chemical input to agriculture and the growing disconnection between humans and nature, Pierre The movement, which has no political or religious allegiance, has created and supported projects for the Presidential elections in 2012 and 2017, backed and produced films to inspire and provide solutions – 'Demain' ('Tomorrow') being a huge hit in many countries last year – founding schools and a 'university' complete with MOOCs and has created a physical and virtual web providing multiple forums (fora) for people to create, build and share all kinds of community projects. Pierre Rabhi (Writer, Environmentalist & Founder of the Colibris – Hummingbird – movement) calls for an 'insurrection of consciousness' for people to open to a different vision of society and a return to a 'happy sobriety' as a more sustainable way of life.